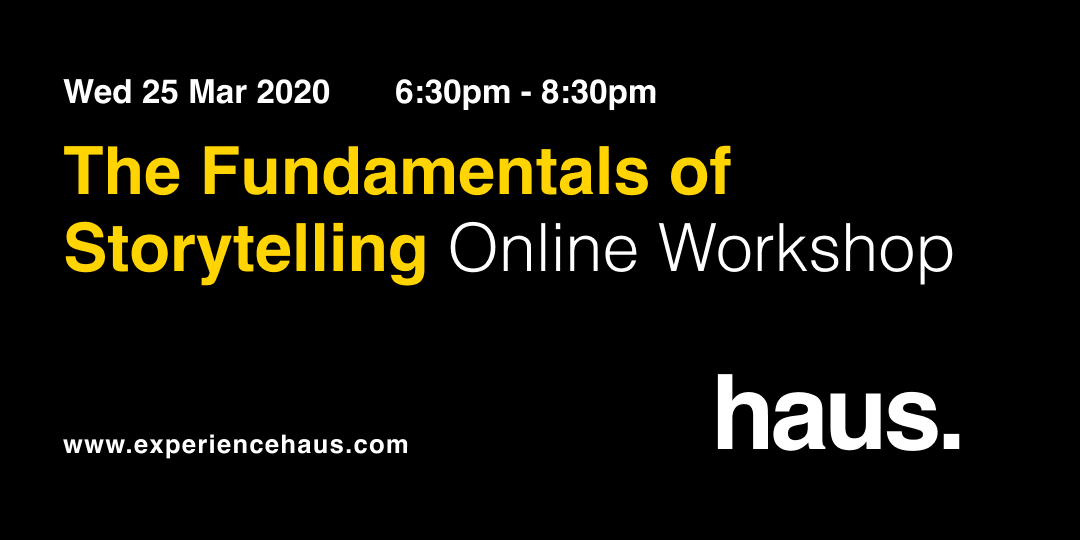 The Fundamentals of Storytelling
£15.00
You can have a great product, the perfect experience, or a great idea, but if you can't tell people why they should be interested, they won't be. It's no longer enough to be able to pull facts and figures together to make your point, you have to be able to tell the story of why anybody should care.
This workshop will look into how stories are structured, the key elements that are involved to keep the attention of an audience, and how you can use this knowledge to tell your story and sell/position your brand or product better.
Tickets are not available as this event has passed.
About the Instructor
Jon White is a user researcher working at Bookatable, a market leading restaurant booking service recently acquired by the Michelin group. Prior to moving in-house with Bookatable, Jon worked for GFK, a global market research consultancy and worked on user testing programs at American Express, AstraZeneca, Amazon, and more.
With over ten years experience in the hospitality industry and 3 years working as a researcher, he is adept at asking the right questions to get the best outcome for everybody. His goal is to take the chaotic mess that is user feedback and distill it into actionable insights explained clearly and concisely. By the end of this workshop, Jon will have shared with you his basic building blocks for conducting effective User Research.
Location
This workshop will take place online. An access link will be sent to you via email one day before the event.
Please check your spam and junk folder and raise any concerns to learn@experiencehaus.com.
Who is this for and why should you attend?
The course is perfect for anyone who is looking to add digital product design skills to their existing skillset.
Previous students include account managers, front-end developers, graphic designers and brand consultants.
Although there are no pre-requisites to take the course, having a keen interest in design definitely helps. There is no need to have any knowledge of particular software as you will be taught everything along the way.
What is Experience Haus?
Experience Haus provides applied learning and hands-on courses for organisations and individuals covering an abundance of different digital expertise. They offer practitioner taught skills training across design and innovation, marketing and growth and personal and professional development.
Crucially, the company goes above and beyond the purely technical and hopes to uncover the black holes in business. The company's offering of events, part-time courses (pairing students with start-ups), hands-on workshops and bespoke programming intends to bridge the gap between economical and accessible learning for the curious.