What is Product Strategy and Management?
Build Viable Businesses

Understand how to build business models and unlock revenue streams that will allow your business to succeed

Complement your UX & UI skills

It's one thing to design wonderful and useful experiences, but how do you also consider business viability and technical feasibility as part your design work.

Better for your career

Apply for a wider-ranging set of job roles across product development , with more interesting roles, responsibilities. Perhaps even start your own business!
Our courses
Learn how to balance business viability, human desirability and technical feasibility as part of the approach to building products. Learn what it takes to lead, define and manage a product roll out.
Who are these courses for?
All Skill-Levels

Small class sizes and 1:1 mentoring mean absolutely anyone can learn. Although there are no pre-requisites to taking our courses, having a keen interest in building digital products or services definitely helps.

Career Change & Progression

From climbing the ladder and upskilling for fun, to a total career change. Every student has their own story and at Experience Haus we aim to unlock your potential.

The Next Step

Once you've mastered the methods and tools required to build great digital experiences, why not take your learning further and see what it takes to define strategy, build a team and manage a product development cycle.
Join our next overview session
Register for the next FREE Product Strategy and Management course overview session and get help choosing the right course for you.
Event not available
What to look for in a Product Strategy & Management course
This product management course is a deep dive into every part of the product manager's role, giving the background, methodology, frameworks needed to make new product development a valuable reality.
Click the tabs below to learn more about what the course covers.
How Haus.
compares

Product Strategy
Lifelong 1:1 Mentoring
<12 Students
100% Live Sessions
Live Client Project
Individual Project
Work Experience
Job Guaranteee
Price
Haus
UX/UI Placement Programme
8
£7,200
Product Design inc. UX & UI
8
£1,755
UX/UI Online
12
£990
General
Assembly
UX Design Immersive
£9,000
UX Design
£2,800
Springboard
UI/UX Bootcamp(Online)
£6,615
Career Foundry
UX Design Programme (Online)
£4,940
School of UX
UX & UI Crash Course
£838
HyperIsland
User Experience Lab
£1,950
UX Academy
Beginner UX Design
£950
Professional instruction & certification
Work alongside senior industry practitioners from companies such as Amazon, Facebook, Huge, John Lewis, The Economist, Matter Of Form and more.
Aditya Tripathi

Course Instructor

Company
What our students say about us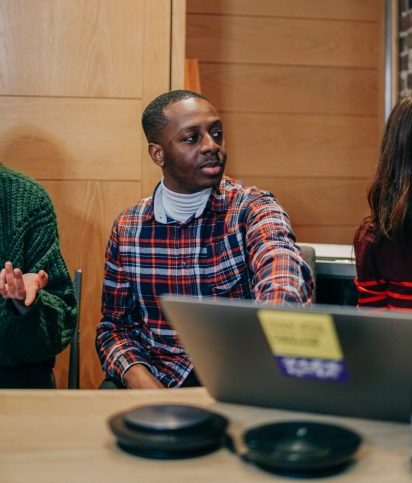 "The Product Management course was brilliant. The instructors were thorough and really took time to help me understand agile processes. Moreover the course helped me fill some holes in my knowledge, which has helped significantly in my current role. Thanks again Experience Haus."
Lateef Arowolo
Technical Product Owner
"Everyone was genuinely friendly and open to help answer any questions. The info session I attended gave me a really good understanding of the course and I was hooked since then."
Bridget O'Hare
Product Manager
"The course structure promising to help learn about end-to-end product lifecycle and we were then able to put the theory into practice through a live project"
Himanshu Gupta
Product Manager
Our alumni join some of the industry's biggest names
Go on to work at some of the world's most exciting and prestigious brands, and enjoy a rich career that realises your full potential.
Frequently asked questions
Upcoming workshops & events
<!=========Events list Template 1.7.1=========>

Services are one of the most complex things you can design for – full of interconnected components that all affect each other. Despite the demand for Service Designers is growing, this doesn't mean it will be easy to immediately land a job. Like all design fields, it is extremely important to get hands-on experience. Come …

Continue reading "Online Service Design OpenHaus"

Find out more »

January 31, 2022 1:00 pm - 1:30 pm
Other courses you may like
The course will allow attendees to develop their empathic understanding of custo...
A comprehensive course covering research tactics, design thinking, stakeholder m...
A more innovative, immersive appraoch to remote study....