Course overview
Four weeks learning, eight weeks in a placement

Our program offers you two months of real industry experience and a month learning the full end-to-end Product Design process at an award-winning design agency.

Based in a design agency, not a school

Our studio is based in one of London's leading design and branding agencies. Students come into class inspired by the highly dynamic creative environment, and are able to talk to agency staff as they come and go.

Classes capped at 8 students

Small class sizes allows the instructor to spend more time with each student discussing key concepts; getting feedback on work; asking outstanding questions; and benefiting from the wealth of experience they have to offer.
Our alumni join some of the industry's biggest names
Our alumni have gone on to join some of the most exciting, biggest and best names across various industries.
Our syllabus / curriculum
Students will learn the complete end-to-end design process in just 4 weeks. Learn the latest and widely used industry-leading methods, tools and software. Work on live client briefs from local startups.
Experience a different kind of training
Enroll Now
The Haus experience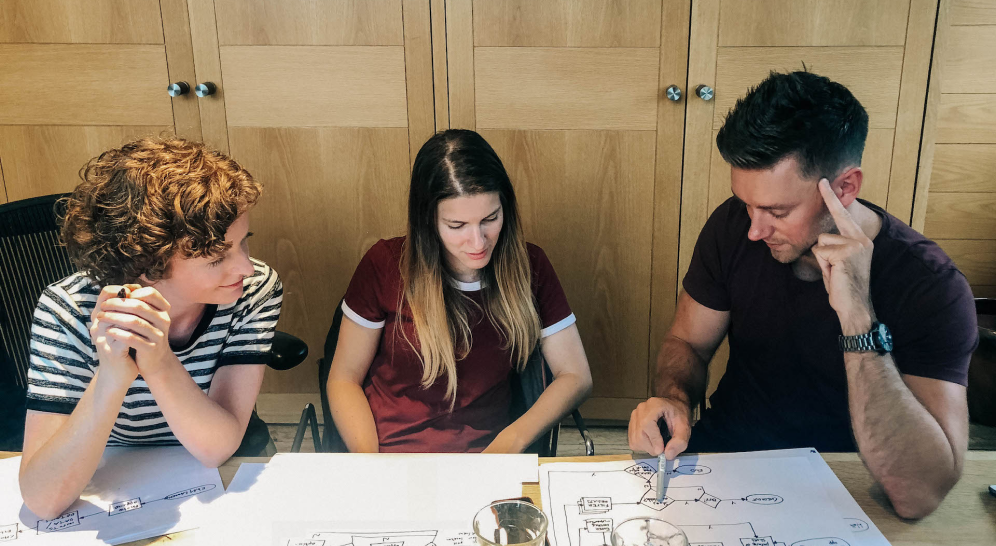 Why choose Haus?
We provide applied learning and hands-on courses for organisations and individuals covering an abundance of different digital expertise.
Our Instructors
Our quality course design and content is led by experienced design professionals. They are all equipped with industry experience of helping students to develop their knowledge, improve and prepare them for new opportunities.
Hands-on & working with real world startups
Our 'learn by doing' practical approach gives our students the perfect opportunity to apply what they have learnt straight away in the real world.
Smaller Class Sizes
By keeping the class sizes small (8 students maximum), students can progress faster. We encourage them to ask questions, share their knowledge, insights and experiences.
A fully flexible and supportive learning environment
Our new campus in the heart of London's creative Shoreditch district is designed to offer unrivalled interaction with tutors and fellow students..
Where we are
168 Shoreditch High
St, Hackney,
London E1 6JE
Get directions
Closest station
Shoreditch High Street

4 min walking

Old Street

10 min walking
Closest station
Shoreditch High Street

4 min walking

Old Street

10 min walking
Your instructors
Our instructors have worked with various sized teams, from small startups to leading agencies and organisations such as Amazon, John Lewis, Huge, Matter of Form, ustwo and more. You will be learning from the best in the field.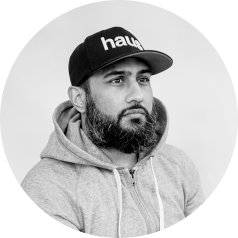 Amit Patel
Course Instructor
Experience Haus
Amit is a Toronto-born product designer/manager, now living in London. Has worked in product management and product design roles across many industries and in various sizes of companies, from startups (in sectors such as media, fin-tech and healthcare) to industry leading companies such as Scotiabank, Laing O'Rourke, and both Crossrail (Europe's largest construction project) and Crossrail 2.
Build a professional portfolio of projects
Over the duration of the course you will work on a live client brief - this will be an end-to-end case study for your portfolio. We advise having at least 3 projects in your portfolio, so by using your learnings from the course you will have the framework to work on other projects with best practises.
This project consisted of research around the pain points dental practices face and designing improved dashboards to help with everyday reporting.
This project investigated how this startup app could help employers re-engage and re-connect with their employees, especially those who are front-line with customers.
Powered by AI, this software is delivered on waterproof tablets to allow participants to progress in their exercises at their own pace. The challenge was to design software for the elderly or those that aren't digitally savvy.
…and get a helping hand in finding your next design role
Job Search Strategy
Crafting your CV / resume
Building a network – fast!
Interview techniques
Presentation skills
Personal brand
Portfolio development
Recruiter networking
"The content and tutors were excellent throughout, always answering questions and keeping students on track"
Am I eligible? Yes.
We do not have a formal admissions process for the Work Placement Program, but we do ask that you have a chat with our Course Director. This informal step is to ensure that the course is the right fit for you, and to understand your career objectives in a little more detail.
You don't need to prepare anything for your chat but we will ask you a few questions to understand more about you, your career ambitions and how the Work Placement Program fits into this.

The course is perfect for anyone and everyone. Especially those wanting to break into a career in UX, UI or Digital Product Design.

There are no pre-requisites to take the course, but having a keen interest in design definitely helps.

There is no need to have any knowledge of particular software as you will be taught everything along the way.
Enrolling is as easy 1-2-3
Price & finance options
UX & UI Work
Placement Program
12 Weeks
Full-time
Job Guarantee
Each course is limited to 8 students.

The course takes place at our studio in Shoreditch
Frequently asked questions
What our students say about us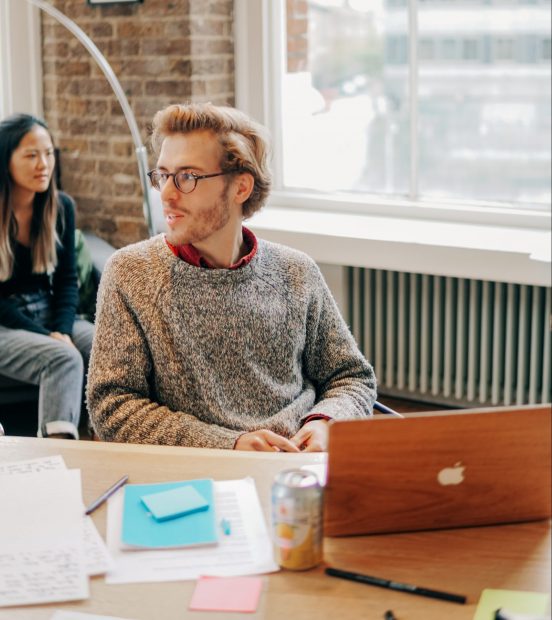 "A few things that drew me to Experience Haus was that the briefs assigned are real-world projects, you get stakeholder experience and mentorship from tutors. Other than that, I felt the syllabus was current with skill demands of product designers"
Richard Acquaye
UI Designer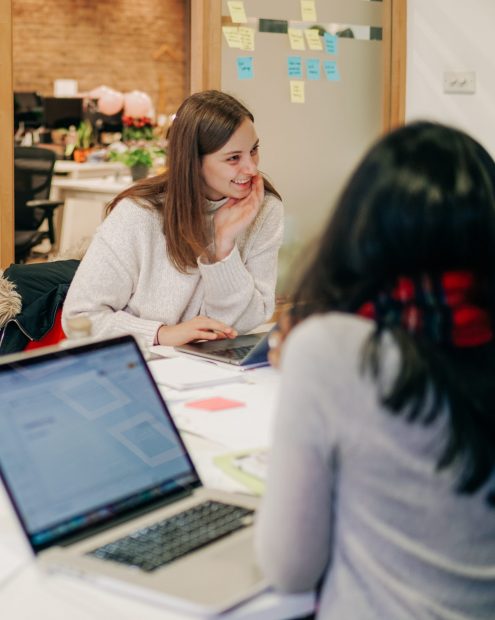 "Learning the relevant processes like experience mapping, user flows, and applying it to a live brief from a startup was really enjoyable. More often or not, a lot of these vocational courses ask you to apply what you learnt to a theoretical project that came from your own thinking, which frankly, isn't enough."
Naomi Gorlov
UX Designer, BBC
"It was the best option without a doubt just by reading the course material and expertise."
Irving Servin Salas
Graphic Designer