Submit a Design Challenge
One of the core pillars of Experience Haus courses is the opportunity for students to apply their learnings directly on to live design challenges provided by small businesses and startups from across the country. There is no cost for a startup to take part in this programme – we are simply looking for challenging briefs from a range of industries.
What is Experience Haus?
Experience Haus is a design education provider that runs courses for professionals who wish to pivot, upskill or refresh into creative roles. Our courses include UX and UI Design, Product Design, Service Design, User Research, Product Management, and more.
A core feature of our courses is that students are either paired individually or in groups to work on live challenges. Along the way they will apply their learnings to create deliverables that will build up over time to solutions that answer the design challenge.
Courses range from eight to twelve weeks long and new cohorts are scheduled to start regularly throughout the year.
What courses can I provide a brief for?
We are looking for design challenges for the following courses:
User Experience Design
User Interface Design
Product Design
Service Design
User Research
Product Strategy and Management
What makes a good design challenge?
Design wise – we are looking for challenges that include several user journeys, for example a booking flow, an e-commerce journey or completing a particular task. Ideally we also need a relatively easy to access target audience, or help from the business in getting access to the target audience. If you are a startup struggling with traction, clear vision, or differentiation, this can make for a good Product Strategy and Management challenge. For more holistic challenges, it might be Service Design. And if you are looking to understand your potential base, then it could be for our User Research course.
Briefs do not need to be extremely detailed and can be vague in part, this is because we teach our students to sit down with their clients, ask the right questions, refine the ask and fill in the gaps – very much like a real life client brief. If you have a particular problem you may want to ask this very clearly up front and expand upon it in the initial briefing session with your student(s).
All output from the courses will belong to the business- all we ask is that our students be able to use the work in their portfolios if they wish. Many students go on to use the work as case studies in their portfolios.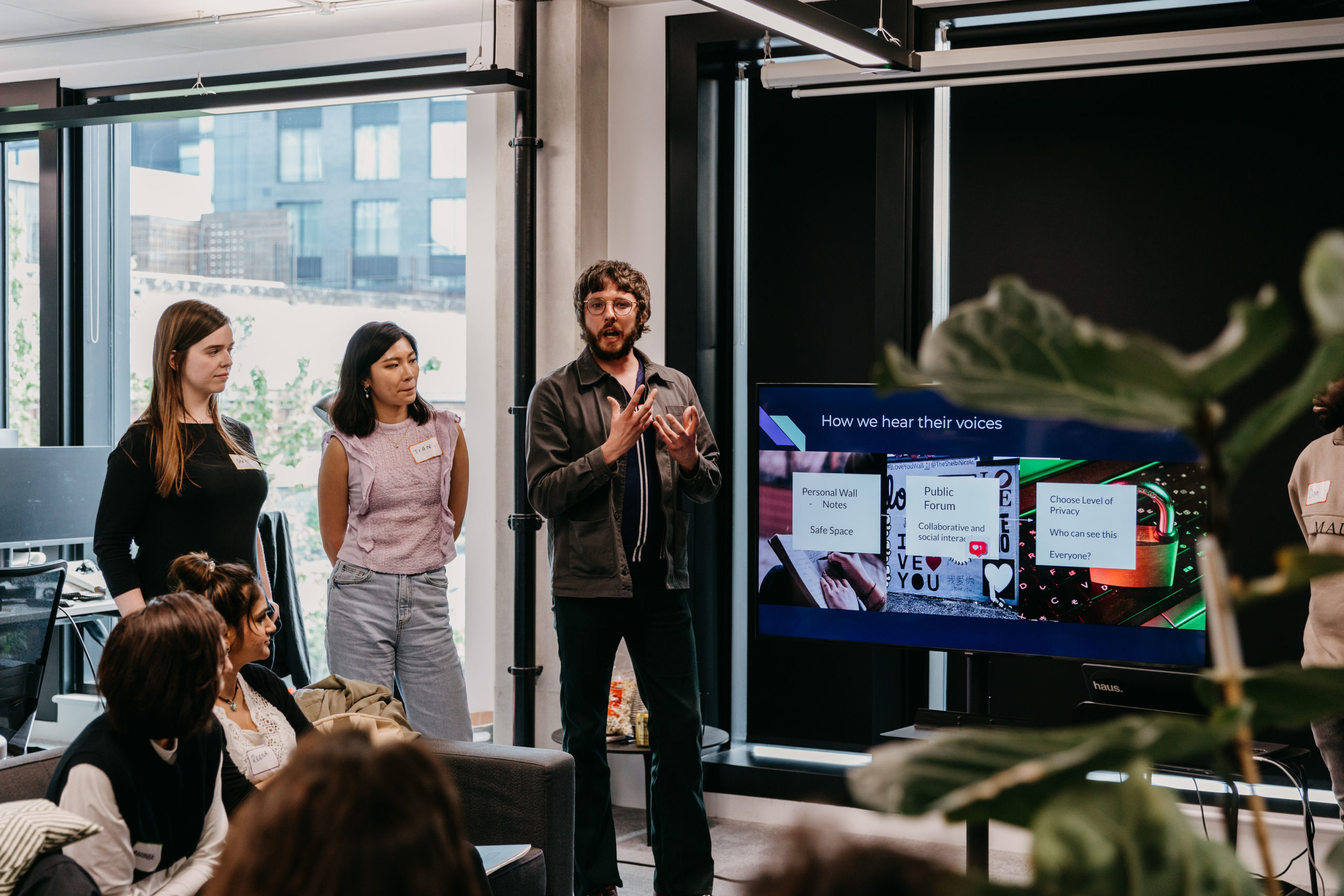 At the end of each course your student(s) will present back their process, journey and final solution to the design challenge you have set.

What is your involvement?
All we ask is that you make yourself available for around 5-7 hours during the course duration – there are specific conversations (such as a stakeholder interview), occasional check-ins and workshops, and a final presentation at the end of each course. These sessions can take place either in-person or online.
Please understand that we are receiveing design challenges on an ongoing basis and we cannot accommodate all projects. If you do you have questions however feel free to email us.
Please complete the following form by clicking on button below, and once submitted, we'll be in touch with next steps.
Amit Patel
Creative Director
Experience Haus