What is Service Design?
Meeting customer needs

By taking an empathic (and practical) approach to customer experiences, a deeper and better understanding of the customer's needs can be understood, and therefore improved.

Process evaluation

Through better customer comprehension, every aspect of a service can be broken down, dissected and mapped to learn where the issues are and how they can be overcome, and the risks and rewards of doing so.

Service improvement

By using the superior knowledge of our customers and the gathering of rich analytical findings, service design allows for the implementation of improvements that have both tangible value to the provider and a solid return on investment.
Our courses
Create powerful service experiences across the front and back-stage in this highly immersive course.
Who are these courses for?
Critical Skills

Our courses are designed around allowing attendees to advance their ability to think critically about customer experiences and the skills needed to problem solve faults and launch improvements.

Expert Methods

Course attendees are given practical and industry-current methods, some unique to Experience Haus, that allow them to break down services into elements and fine tune them to suit the right demographics and users.

Functional Tools

Our service design courses include tools that facilitate the improvement of services, which take the skills learned on the course and methodology of service design and funnels it into functional frameworks that can then be applied to service after service.
Join our next overview session
Register for FREE below to learn more about the courses and speak to our team to help choose which is right for you.
Event not available
What to look for in a Service Design course
Experience Haus service design courses aims to go deeper into the empathic and critical thinking needed for better service design, using unique methods, tools and practical experience to give attendees a rich and empowering course.
Click the tabs below to learn more about what the course covers.
How Haus.
compares

Product Strategy
Lifelong 1:1 Mentoring
<12 Students
100% Live Sessions
Live Client Project
Individual Project
Work Experience
Job Guaranteee
Price
Haus
UX/UI Placement Programme
8
£7,200
Product Design inc. UX & UI
8
£1,755
UX/UI Online
12
£990
General
Assembly
UX Design Immersive
£9,000
UX Design
£2,800
Springboard
UI/UX Bootcamp(Online)
£6,615
Career Foundry
UX Design Programme (Online)
£4,940
School of UX
UX & UI Crash Course
£838
HyperIsland
User Experience Lab
£1,950
UX Academy
Beginner UX Design
£950
Professional instruction & certification
You'll be learning from industry professionals in the the field who will take you through what you everything you need to know to become a successful service designer.
Joe Morgan

Course Instructor
What our students say about us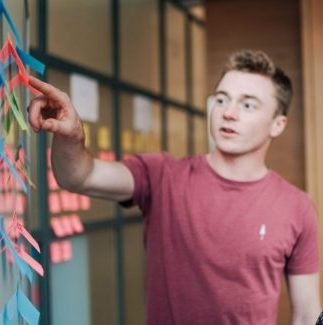 "The Service Design course was perfect for me. What was so great about it? The chance to work with a live client means you can put theory to practice. The range of modules, from leadership to implementation, cover all bases. The content itself straddles both the academic and practical, when so many other courses are wishy-washy! On top of that, the coaches at EH are second to none. They care. Best decision I ever made."
David Robson
Strategy Advisor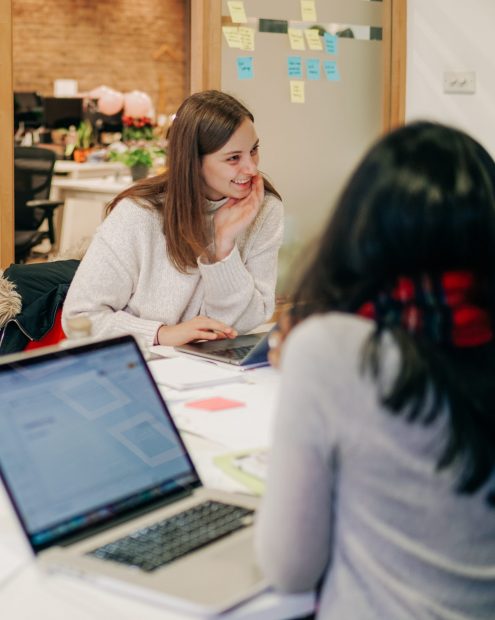 "The staff at Experience Haus took the time to find out about my role and helped me decide if this course was really what I was looking for. The offer of mentor-ship also helped seal the deal. My main interest in the course was that it covered the A-Z of Service Design and would give me the strong foundation I was looking for. I just hadn't come across anything like it."
Caroline
Service Design & Transformation Manager
"Experience Haus provided a more affordable, dedicated and flexible service design course, with greater levels of engagement through smaller class sizes and project-based work."
Our alumni join some of the industry's biggest names
Go on to work at some of the world's most exciting and prestigious brands, and enjoy a rich career that realises your full potential.
Frequently asked questions
Upcoming workshops & events
<!=========Events list Template 1.7.1=========>

October 18, 2021 12:30 pm - 1:30 pm

We are taking our online Empathy Mapping workshop and bringing it IN-PERSON! Learn one of the fundamental tools of user experience in this highly interactive session.  Our Empathy Mapping workshop provides an introduction to one of the most powerful frameworks in design thinking, used to gain deeper insight into customers and stakeholders. By the end …

Continue reading "Empathy Mapping In Studio Workshop"

Find out more »

October 20, 2021 6:30 pm - 8:00 pm

Our free Product Design (inc. UX & UI) OpenHaus is perfect for anyone looking to change careers, add to an existing skill set, or have a drink and explore some interesting topics. Haus Instructor, Amit Patel will provide a free introduction to the exciting world of Product Design (inc. UX & UI), followed by a …

Continue reading "Product Design (inc. UX & UI) OpenHaus"

Find out more »

October 21, 2021 6:30 pm - 8:30 pm
Other courses you may like
A comprehensive course covering research tactics, design thinking, stakeholder m...
A more innovative, immersive approach to remote study....
For UX/UI designers getting into Product Design and Product Managers fast-tracki...